By David Jacobson, Temblor
Check your hazard rank in Temblor
In April, Kumamoto, Japan was devastated by a series of large earthquakes. Events began on April 15th with a Mw=6.2 earthquake, which was followed 28 hours later by an extremely destructive Mw=7.0 quake. At Temblor, we posted two blogs about the Kumamoto earthquakes, both right after the events, and more recently in which new discoveries were highlighted.
While shocking images were seen almost immediately following the earthquakes, Google Earth recently updated 3D imagery for parts of the region, allowing for a virtual tour of the destruction. From the imagery, damaged houses can easily be spotted, as a large proportion have their roofs covered with light blue tarps.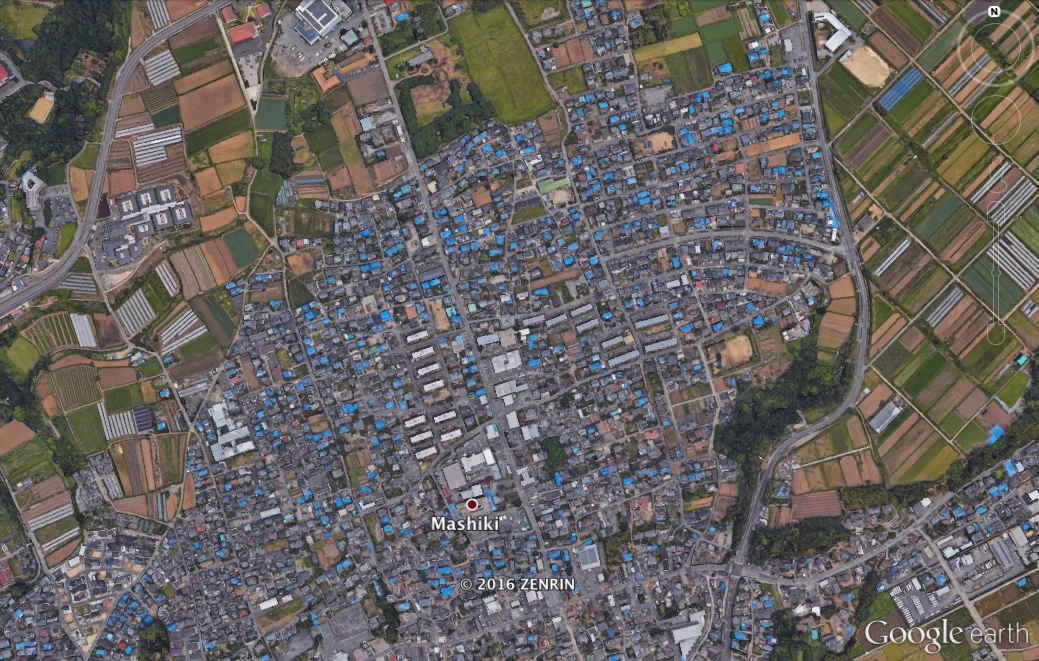 Once you zoom in to these areas and tilt the imagery to reveal 3D buildings, the true extent of damage can still be seen. Blue roofs litter the town, and destroyed buildings are clearly visible. This is not the first time Google Earth has done this. Similar projects were undertaken following the 2011 Christchurch, New Zealand earthquake, and more recently, imagery was updated for parts of Italy following the deadly 23 August 2016 Italy earthquake.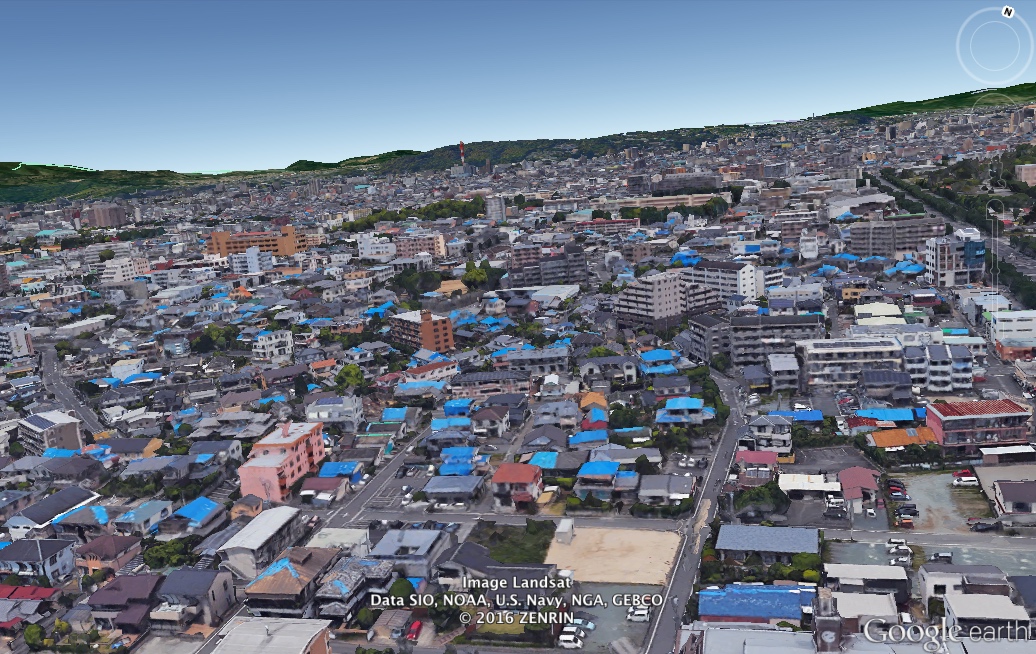 Sources:
Google Earth
Google Earth Blog
Check your hazard rank in Temblor