By David Jacobson, Temblor
See if you are in a flood zone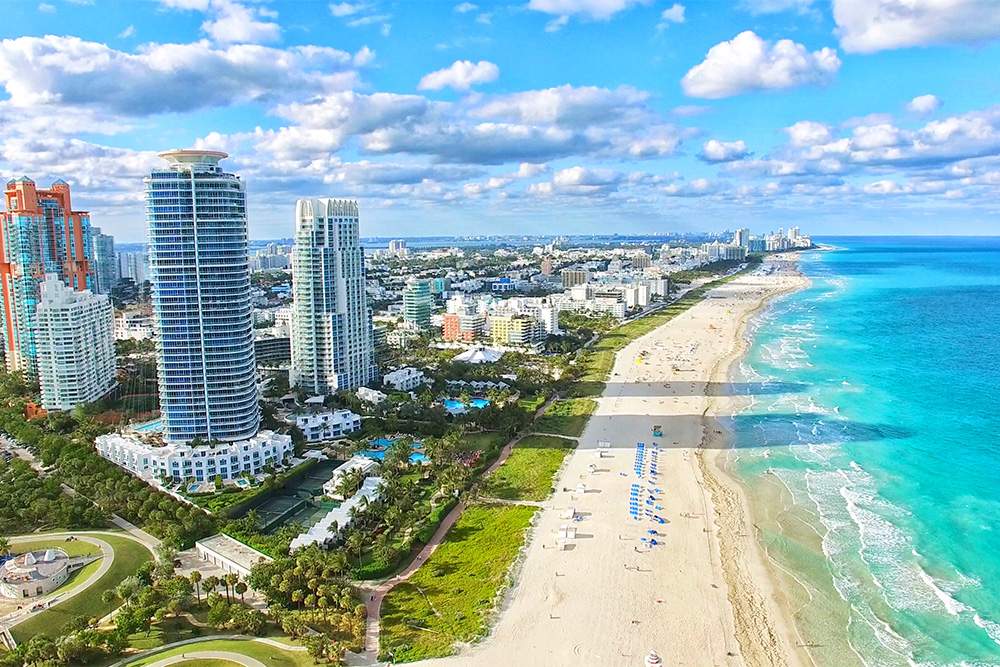 As Houston and much of southeast Texas continues to clean up and recover from Hurricane Harvey, Florida is bracing itself for Hurricane Irma, which is currently tearing its way through the Caribbean, leaving behind a wake of destruction. For example, on the tiny island of Barbuda, an estimated 95% of buildings were destroyed, in what meteorologists are calling one of the strongest Atlantic storms ever recorded.
Despite the fact that Florida has experienced its share of hurricanes, including Hurricane Andrew 25 years ago, and the Miami Hurricane of 1926, if Irma directly hits Miami as a Category 4 hurricane, the reinsurance firm, Swiss Re, estimates that economic losses could reach $200 billion. Even considering inflation, this far exceeds the $26 billion in damage caused by Andrew, which missed Miami by 20 miles. The possible path of Hurricane Irma over Miami is one of the reasons why Florida Governor Rick Scott said that Irma "is much worse and more devastating on its current path" than Andrew. According to Swiss Re, the significant difference in economic losses of what a hurricane like Irma could do compared to Andrew is because of increased development, population, and a sea level rise of 3.34 inches in the last 25 years. While this increase in sea level may not seem like much, it is enough to make Miami flood during king tides, and it makes the region even more susceptible to storm surge.
Storm surge is considered by the National Hurricane Center to be the greatest threat to property along the coast. This is applicable to Miami, and much of the Florida coastline as significant infrastructure is right along the beach. To get a sense of an area at significant risk, below is a FEMA flood map for Miami Beach. Even though FEMA flood maps do not consider hurricane-specific storm surge, they do account for some storm inundation.
While this map highlights the fact that nearly all of Miami Beach is at risk of flooding, it does not fully illustrate the hazard the area faces from storms like Irma. Should Hurricane Irma bring a sizable storm surge, much of Miami Beach, which annually generates $9 billion in tourism, could be underwater, as it has an average elevation of 4.4 feet above sea level. This is not out of the question, as according to the National Oceanic and Atmospheric Administration (NOAA), a Category 4 hurricane, which Irma is forecasted to be when it nears the Florida coastline, could bring a storm surge of nearly 10 feet.
Because of what happened in southeast Texas, and what could happen in Florida, the importance of protecting yourself from natural hazards comes to the forefront. This could be by retrofitting your home, or carrying flood insurance. Regardless of the method, doing one of these can be extremely important in areas susceptible to natural hazards like flooding or earthquakes.
References
FEMA
Swiss Re
New York Times
NOAA
Weather Underground
National Hurricane Center
Reuters
Fox News