By David Jacobson, Temblor
Check your seismic hazard rank
Last week we posted about the new 2017 USGS seismicity forecast, which includes induced earthquakes. This forecast shows that Oklahoma City has a greater chance of experiencing damage from an earthquake this year than San Francisco or Los Angeles. Now, there is more news out of Oklahoma as the Pawnee Nation has filed a lawsuit against oil companies, in which they accuse the companies of causing an earthquake that resulted in significant damage to tribal buildings.
The earthquake in question is the M=5.8 Pawnee quake, which shook the Midwest on September 3, 2016. The earthquake, which is the largest ever recorded in Oklahoma, was felt as far away as Arizona and North Dakota and caused significant damage near the epicenter. Many people and organizations, including the USGS, link this earthquake to wastewater injection throughout the state, which is known to cause increased seismicity.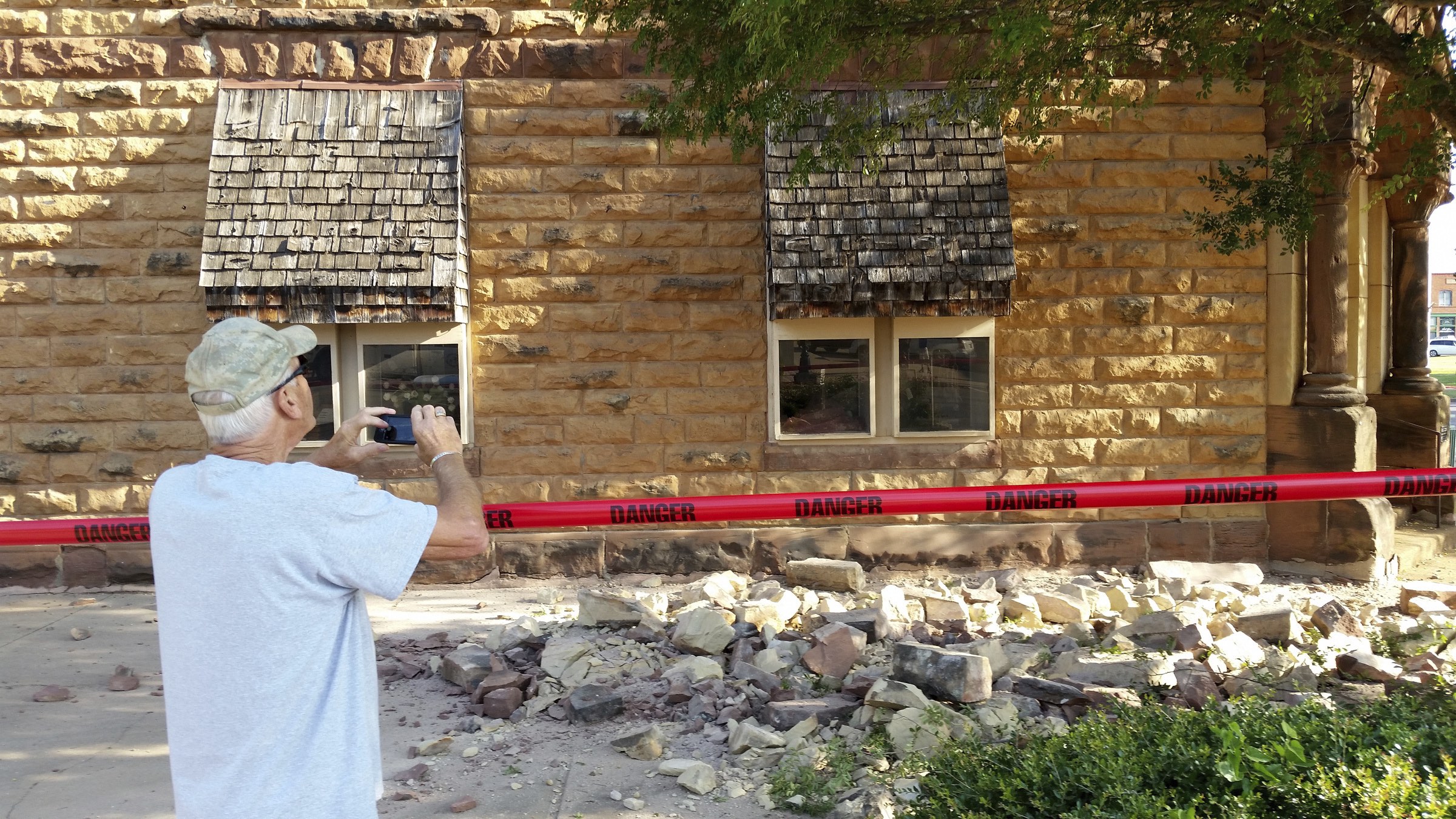 In fact, immediately following the quake, Oklahoma Regulators ordered that several disposal wells be closed. Further supporting evidence suggesting that wastewater injection causes earthquakes is that between 1980 and 2000, Oklahoma averaged two, 2.7+ earthquakes per year. In 2015, there were 4,000. This significant rise came about as wastewater injection increased around the state. However, in 2016, numerous wells were closed and the state imposed restrictions. To no surprise, the number of 2.7+ earthquakes decreased to 2,500.
According to the New York Times, the Pawnee nation hopes to get compensation for damage to both public and private property, as well as punitive damages. Some of the damage experienced during the September earthquake includes sagging roofs, and extensive cracking in the Pawnee Nation Indian School, and the building that houses the tribe's administrative offices. What also makes this lawsuit different from others against oil companies, is that this one was filed in the tribal court system. This means that the companies will be subject to tribal laws and processes.
Two of the oil companies named in the lawsuit, Cummings Oil Company, and Eagle Road Oil operate injection wells on Pawnee Nation land, and within 10 miles of the September epicenter. For this reason they were included in the lawsuit. So far, both companies have declined to comment. Should there be any developments on this case, we will be sure to update this blog.
Reference
New York Times Article – Link