By David Jacobson, Temblor
See earthquakes around Kaikoura and New Zealand
While in the immediate aftermath of the November 14, 2016 Kaikoura earthquake people focused on the surface ruptures, landslides, and stranded cows, new research has revealed that a once hotbed of life, is now barren. The loss is not human life, but rather marine life.
Prior to the M=7.8 earthquake, the Kaikoura Canyon was home to an abundance of life living in the soft mud. In a study conducted ten years ago, scientists at the National Institute of Water and Atmospheric Research (NIWA) in New Zealand found that the canyon, "had one of the highest volumes of organisms living in the mud known anywhere in the world." It is these low-level organisms that also help sustain the fish, seals, dolphins, and whales that call Kaikoura home. However, a recently completed seafloor study revealed there is no longer life inhabiting the canyon. While some fish were sighted, not a single mud-dwelling organism was sighted in the six-kilometer survey.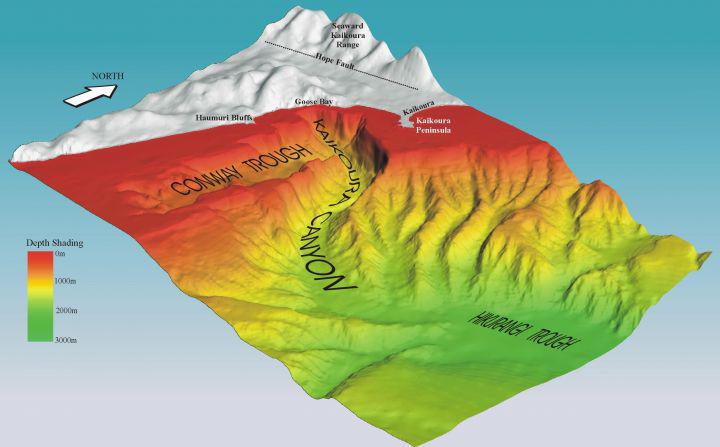 The cause of this devastation is large submarine slips in the canyon. Bathymetric data taken prior to the earthquake revealed that the canyon was smoothed and draped in mud. However, new data shows the canyon in greater detail, suggesting that a massive amount of debris cascaded down the canyon, destroying all life in the process.
At this stage, the exact impact on the coastal ecosystem is unknown. However, NIWA marine ecologist Dr. Dave Bowden believes the news may not be all bad. Given the seismicity of the region, it is believed that such events occur every few hundred years. Therefore, this most recent event will allow scientists to see if and how life finds a way, and regenerates.
Despite this potentially optimistic outlook, the New Zealand Ministry for Primary Industries has allocated a $2 million emergency research package to study the impacts on a wide range of fauna which are vital to both the ecosystem and community. Examples include rock lobster, paua (abalone), blue cod, sperm whales, and fur seals.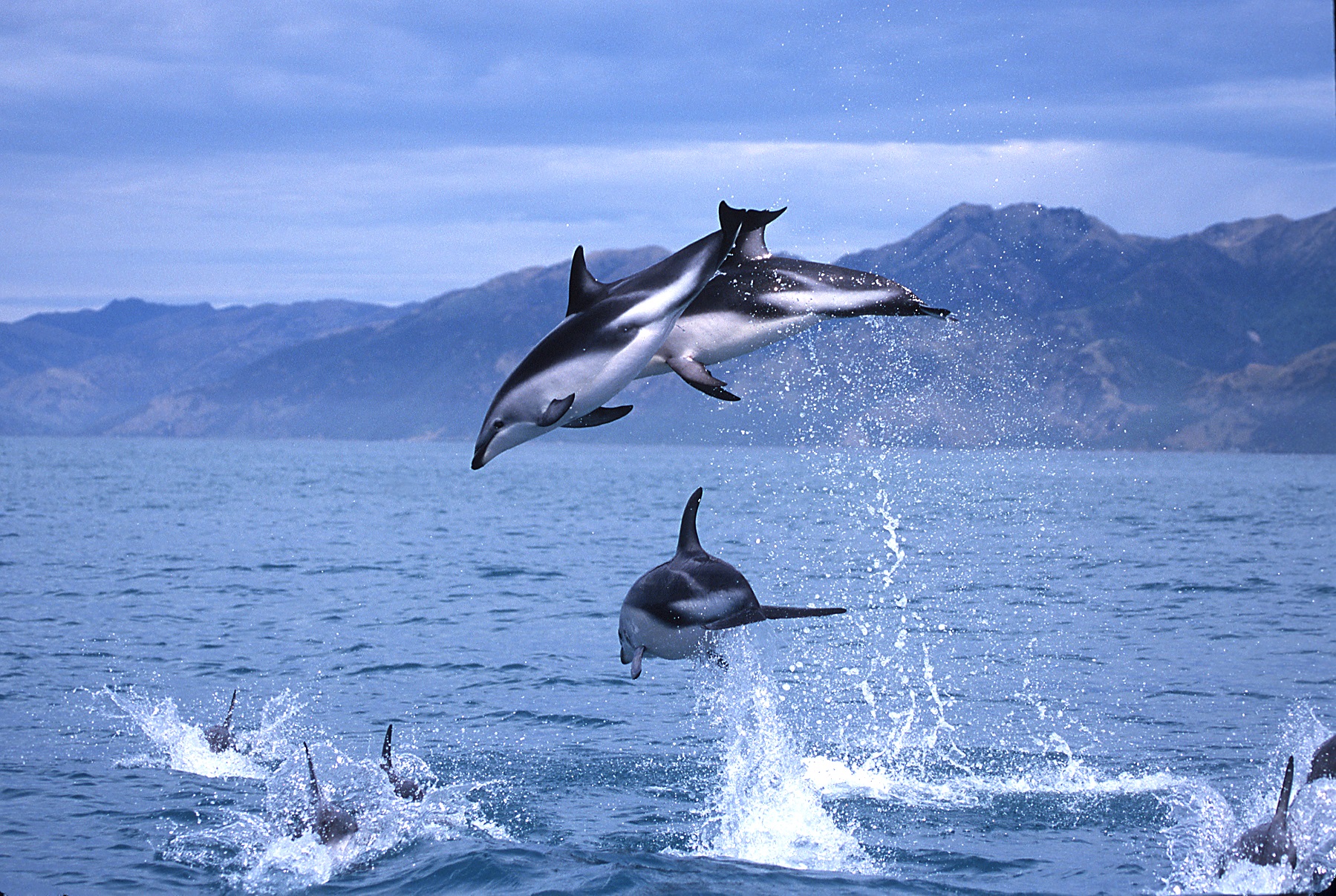 In addition to the ecological findings, the new surveys indicate that the likelihood of a locally-generated tsunami within the Kaikoura Canyon has not increased following the November earthquake, and that the risk may be lower than previously thought. This investigation is ongoing and is a high priority as a locally-sourced tsunami could be devastating to the region. Given all of these potential impacts, understanding the canyon in greater detail will help ensure the safety and prosperity of the region.
References
National Institute of Water and Atmospheric Research (NIWA)
Radio New Zealand
Stuff.co.nz